UNCOMPROMISING FOCUS ON QUALITY
Whitehaven's winemaking philosophy centers on the pursuit of quality without compromise, a principle that is supported at every step from vineyard to glass. Whitehaven uses only Marlborough grapes in our wines, ensuring that only truly authentic Marlborough character is in every bottle. In the cellar, each lot is fermented and aged separately, allowing Chief Winemaker Peter Jackson to showcase the intense flavors and aromas that have put Marlborough Sauvignon Blanc on the world wine map.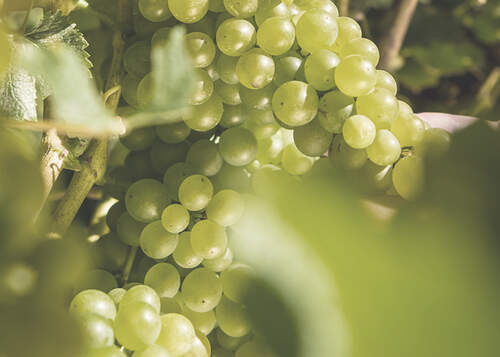 Authentically Marlborough
Whitehaven is fortunate to be able to work with dozens of vineyards throughout the Marlborough region, each contributing a different flavor profile, style and complexity to our Sauvignon Blanc. During harvest, Chief Winemaker Peter Jackson spends a significant amount of time visiting each vineyard site, ensuring that the grapes are picked at the optimum ripeness and flavor for the highest quality possible. In 2019, Whitehaven qualified for AMW (Appellation Marlborough Wine) Certification, signifying that we are dedicated to sourcing grapes, producing and bottling within Marlborough while also following strict sustainability guidelines. We're proud of this certification and carry the logo on our back label.
Sauvignon Blanc is a variety that truly reflects the site and climate where it is grown. This is why it's so difficult to emulate the New Zealand Sauvignon Blanc style anywhere else in the world. Vines here bask in the warm sunlight of one of New Zealand's sunniest spots and are cooled at night by crisp breezes from the nearby coast, translating to Whitehaven Sauvignon Blanc's uniquely vibrant acidity and distinctive flavor profile.