Whitehaven captures intense notes of passionfruit, lemongrass and white peach in this bold, refreshing Sauvignon Blanc. Superbly structured and elegantly balanced, with fresh-snipped greens and citrus characteristics that blend effortlessly with notes of tropical fruit. Each glass boasts the long, clean finish of classic Marlborough Sauvignon Blanc. With its bright character and crisp finish, Whitehaven Sauvignon Blanc pairs beautifully with a wide range of dishes. A chilled glass of Whitehaven is particularly refreshing alongside fresh seafood, spicy Asian dishes, grilled chicken or summer salads with fruits and veggies picked straight from the garden.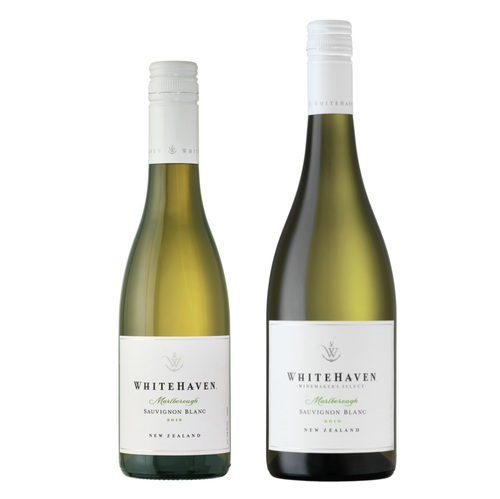 Learn More About
Whitehaven Vineyards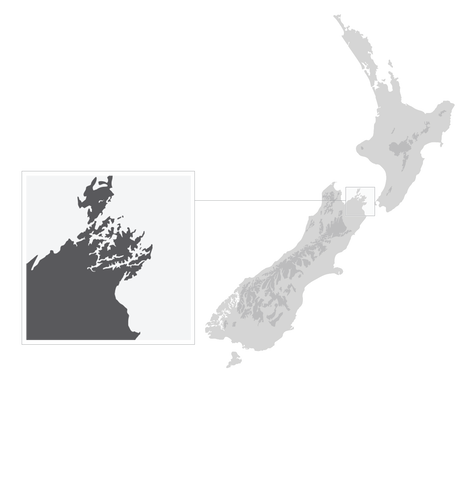 Just a few miles from the coast, Marlborough has long, sunny days and a relatively cool climate, translating to an extended growing season. The result is intense character and complex, diverse flavors. Whitehaven sources fruit from estate vineyards and a longstanding network of local growers in exceptional sites across Marlborough's Wairau and Awatere Valleys. Growing wines throughout the region's unique landscape, diverse soils and pristine environment allows Whitehaven to showcase the classic characteristics of Marlborough Sauvignon Blanc: vibrant tropical notes with a crisp and herbaceous edge
In the northern part of Marlborough are the river plains of the Wairau Valley. The Wairau Valley is known for its very free-draining soils, extended hang time and warm temperatures, allowing the grapes to develop big, complex tropical and citrus fruit flavors.
In the Southern part of Marlborough is the remote, rugged Awatere Valley. This windy and cool region in Marlborough allows grapes to ripen slowly, giving clusters more time to hang on the vine. The flavors develop gradually, giving layers of complexity in the finished wines. Awatere Valley is known for riper green notes, like gooseberries, black currant leaf and jalapeño.