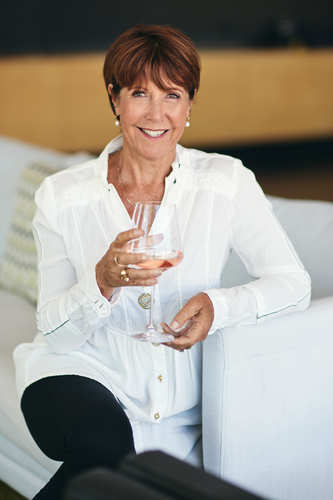 Sue and her late husband, Greg, came to Marlborough over 20 years ago just as the earliest wineries began forging Marlborough's stellar winemaking reputation. Living in a small cottage with their young daughter, Sue and Greg worked hard to get the brand established, an exercise in optimism, energy and resilience.

After the death of her husband in 2007, Sue stepped up to lead the family business. Her determination to continue the Whitehaven brand meant taking on responsibility for the entire family business. Sue's zest for Whitehaven has carried the company to where it is today: a close-knit team that crafts exceptional, acclaimed wines. She is relentless about preserving the integrity of the Whitehaven name and establishing a proud, enduring legacy for the White family.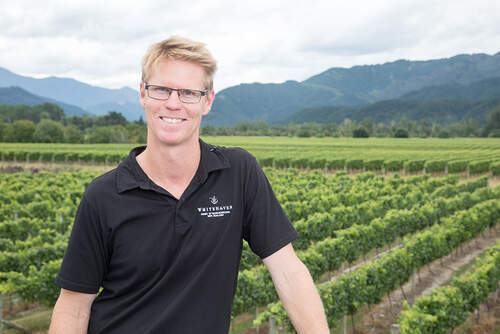 In 1997, while cycling through the French countryside and its many wine regions, the history and culture surrounding wine captivated Peter, so much so, that soon after his return to Australia he threw in his unfinished Law degree and moved to Adelaide to study Oenology at Adelaide University (formerly Roseworthy), graduating as dux in 2003. Following his graduation, Peter worked in Margaret River, Coonawarra and the Hunter Valley in Australia, Alsace, Italy and Oregon.

Peter's first encounter with Marlborough was the 2005 vintage - an experience that left him in awe of the region and its climate, and cemented his love for cooler climate wines. At the time, says Peter, "I remember thinking that this place was incredible - I couldn't imagine finding a better place to grow fruit and produce wine." Since 2006 he and his wife have happily and gratefully called Marlborough home.

A vigneron more than a winemaker, Peter seeks to create beautifully balanced wines that speak honestly and with integrity. He believes his role is to source fruit from the best possible sites, get the harvest decisions right and then help guide the transition from fruit to wine, capturing Marlborough's renowned fruit intensity while respectfully conveying the subtleties of different vineyard sites.