After sailing the Pacific Ocean in the pursuit of adventure, Whitehaven founders Greg and Sue White set a new course when they arrived in the Marlborough Sounds in 1994. It was here at the top of New Zealand's South Island — amidst the sunny, tranquil bays and stunning natural landscape — that they dropped anchor and established Whitehaven Wines.

Today the winery is headed by Sue White. An enthusiastic advocate of Marlborough wines, she continues to realize the dreams she shared with her late husband, Greg, of crafting acclaimed, world-class family wines. Every bottle of Whitehaven Sauvignon Blanc proudly carries the anchor insignia, the distinctive mark of Whitehaven's exceptional quality from an extraordinary region.
Whitehaven founders Sue and Greg White meet in Wellington.
Sue and Greg pack up their lives to sail the Pacific in search of a more tranquil lifestyle. Their home for the next few years is a Salthouse 48-foot yacht called Chanticleer.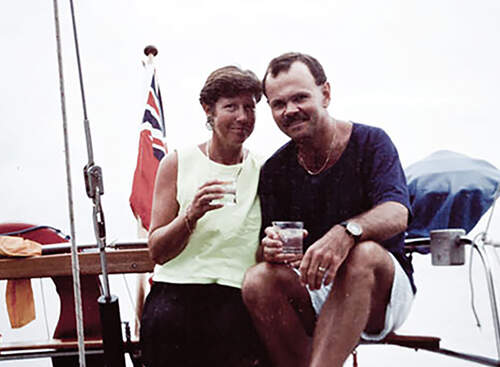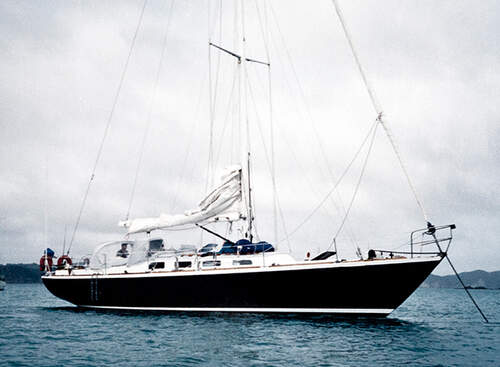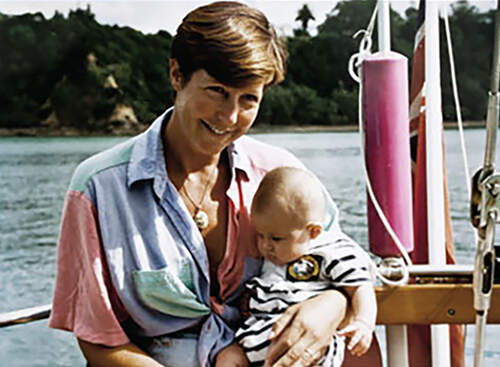 Sue and Greg's daughter, Samantha, is born. She spends the first six months of her life on the yacht.
After sailing the Pacific Islands, the Whites seek a haven in the Marlborough Sounds as hurricane season approaches. They spend time with family friends in Marlborough, helping plant grapes.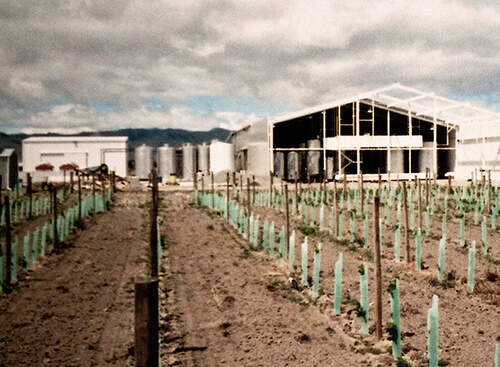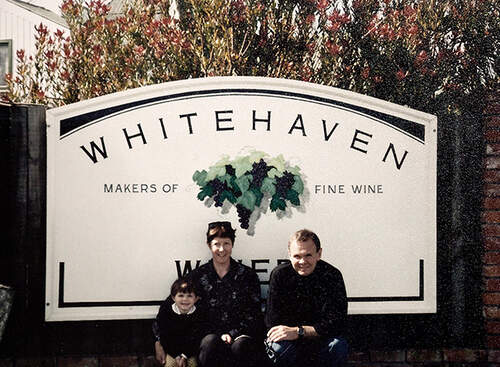 Inspired by their time in Marlborough, Sue and Greg, decide to start a family winery in the heart of this new exciting wine region. They had found their haven. The White's name their family winery "Whitehaven," combining their family name with "haven," representing the calm, welcoming port they found in Marlborough. They begin with a commitment to uncompromising focus on quality and integrity.
Greg's financial prowess combined with Sue's endless optimism and energy proves to be a winning combination. Joined by winemaker Simon Waghorn, Whitehaven earns acclaim early on, winning a trophy for their 1995 vintage.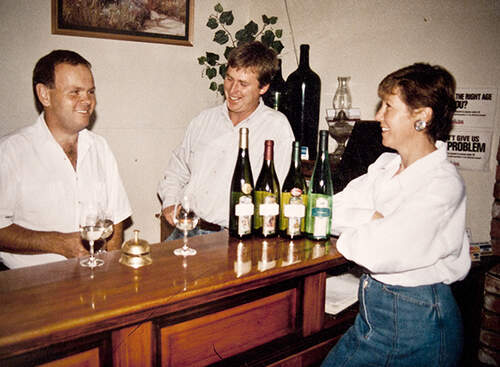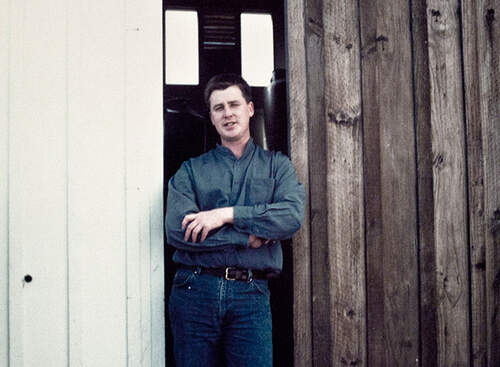 During the next five years, a small but successful team of four (Sue, Greg, Simon and David Day) work to make Whitehaven a celebrated showcase of Marlborough wines.
By 2002, Whitehaven outgrows their small founding winery. Sue and Greg move to a former apple orchard in Rapaura, a place that is now known as Marlborough's "Golden Mile" of winemaking.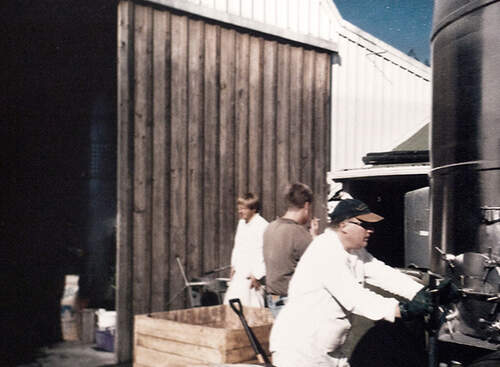 Whitehaven becomes one of the first New Zealand wineries to find wide success in the United States, including becoming the first New Zealand wine to be included in the top 100 wines sold in US restaurants.
After a battle with cancer, founder Greg White sadly passes away. Since then, Evelyn, a boat that Greg was partway through restoring when he passed, sits at the entrance to the winery. It serves as a reminder of the dream that Sue and Greg shared, what they accomplished together and what Sue continues to achieve at the helm of this internationally acclaimed winery.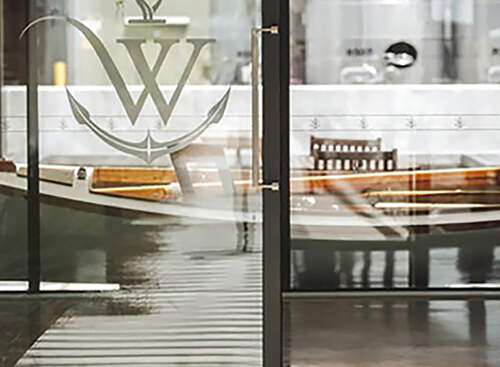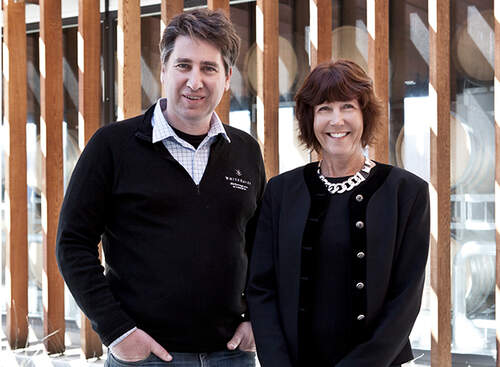 Sam Smail was named senior winemaker. Having worked at the winery since 2000, Sam was the perfect choice to steer Whitehaven forward into the future.
Whitehaven celebrates their 21st vintage with new winery improvements, giving the team a home that reflects the focus, quality and success of the Whitehaven name.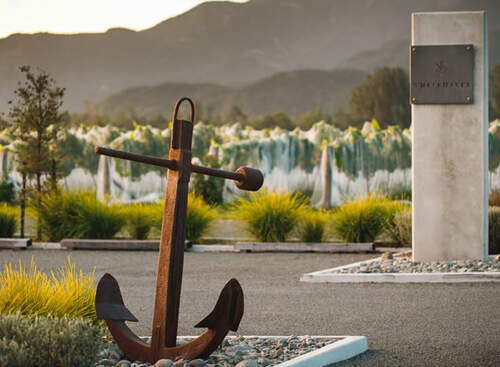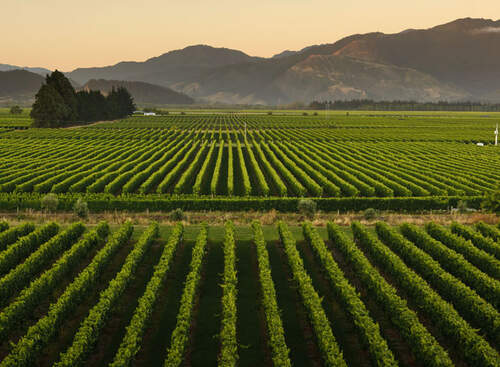 Whitehaven acquires two new vineyard sites, giving the winery over 100 hectares of estate-owned vineyards throughout Marlborough's three sub-regions (Wairau Valley, Southern Valleys and Awatere Valley). Whitehaven continues their vision of making incredible, distinctively Marlborough wines.
Peter Jackson rejoined the winemaking team as Chief Winemaker. With previous experience on the white wine team from 2008 to 2011, Peter is the perfect leader to continue Whitehaven's legacy of acclaimed wines.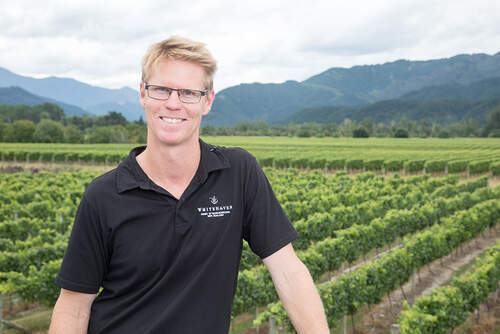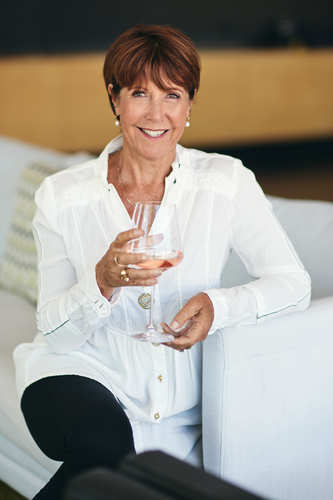 Sue White continues to be at the helm of Whitehaven, continuing the dream she and Greg shared.